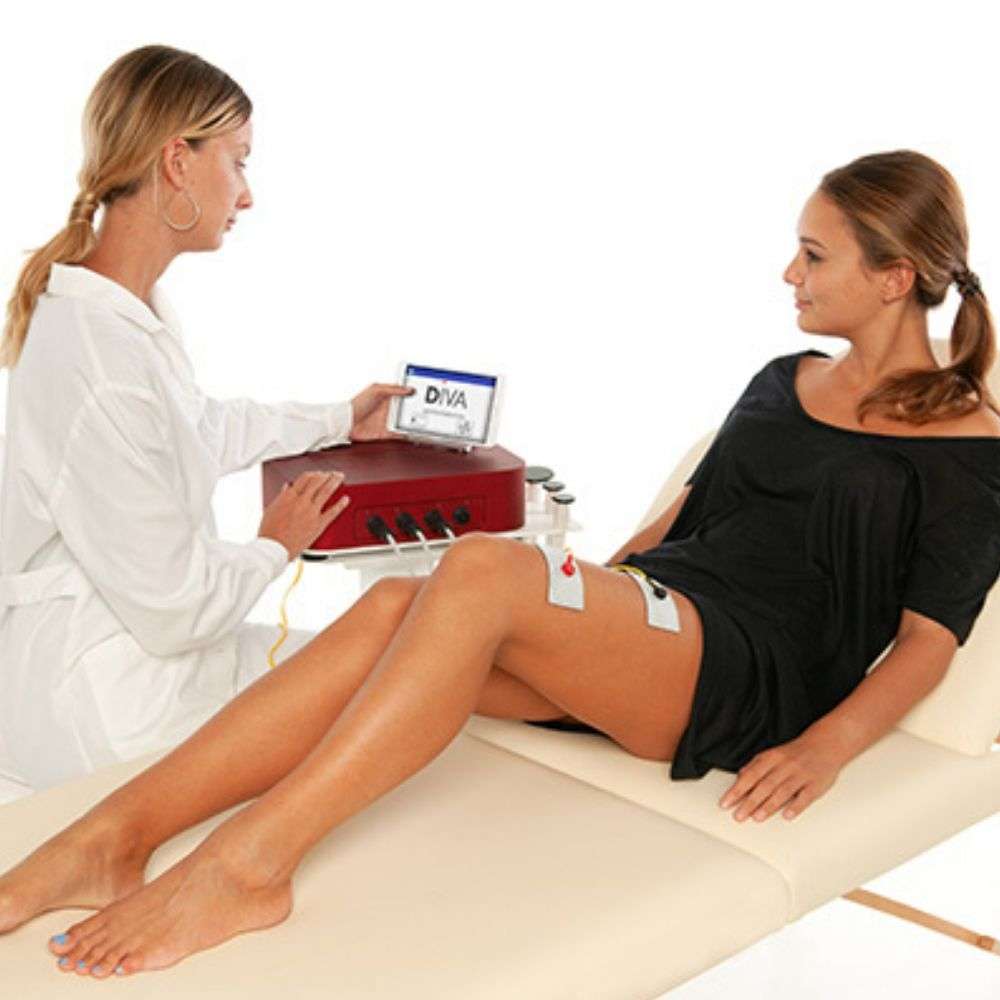 Dual Therapy Options
The Diva ETT is the first and only system worldwide that allows the end user to treat patients using electromagnetic energy and Electrotherapy.

This offers the operator a greater variety of options in treatment and both treatments are unique and efficient.


Shoulder Pain
Epicondylitis
Muscular Trauma
Ankle Sprain
Bruising
Lower/Upper Back pain
Neck pain Epitroclea
Cervicobrachial Sports Hernia
Abducter Syndrome
Subdeltoid Bursitis
Sub Acromial Conflic
De Quervaine Syndrome
Rhizarthrosis
Gonalgia Osteoarthritis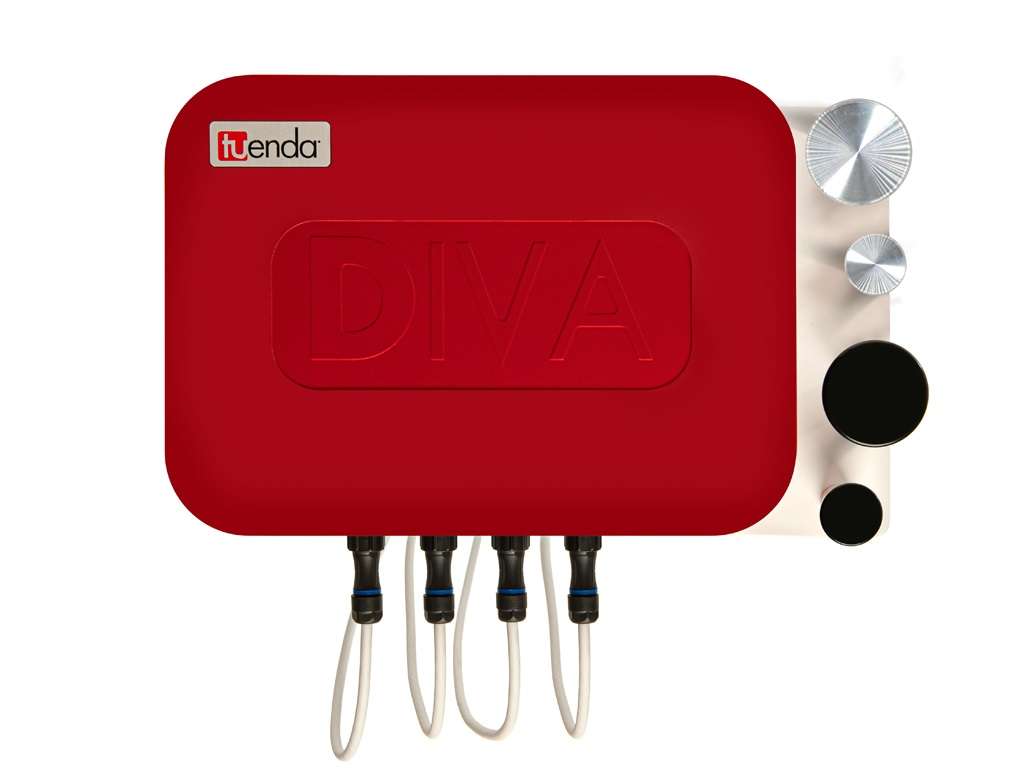 Power Temperature Control (PTC)
The unique PTC system guarantees the best result possible for each treatment. The power is adjusted electronically (via software) according to the temperature detected by the hand piece.

The detection technology allows the temperature to remain constant throughout the treatment ensuring maximum results in a total risk free environment for the patient avoiding damage to skin, burns or discomfort.
Capacitive electrode maximum capacity 810 pF
Frequency of electrotherapy muscle stimulation mode 90 hz
Maximum electrotherapy output power 100 mA
Electrotherapy output voltage 100 V
Frequency output 470kHz +/-5%
Output power RESISTIVE mode 300 watt
Output power CAPACITIVE mode 300 watt
Maximum input power 500 watt
Output voltage RESISTIVE mode 240V
Output voltage CAPACITIVE mode 550V
Effective no-load voltage 630V
Voltage 230Vac +/-5% and frequency 50/60Hz
Health equipment classification IIb
Class of insulation I
Device type BF