Description
The Zimmer
 MedizinSysteme 
emFieldPro allows your patients to experience innovative 30,000 Gauss high inductive therapy with both static and dynamic treatment options, NMLmedical now stock this high quality device in our UK office and offer full product training along with UK servicing.
At NML we offer a free 30 minute online demo at a convenient time for you. We will show you how to operate the device, unique features and answer any questions. We can give a demo 1-1 or to a group.
Payment & Security
Your payment information is processed securely. We do not store credit card details nor have access to your credit card information.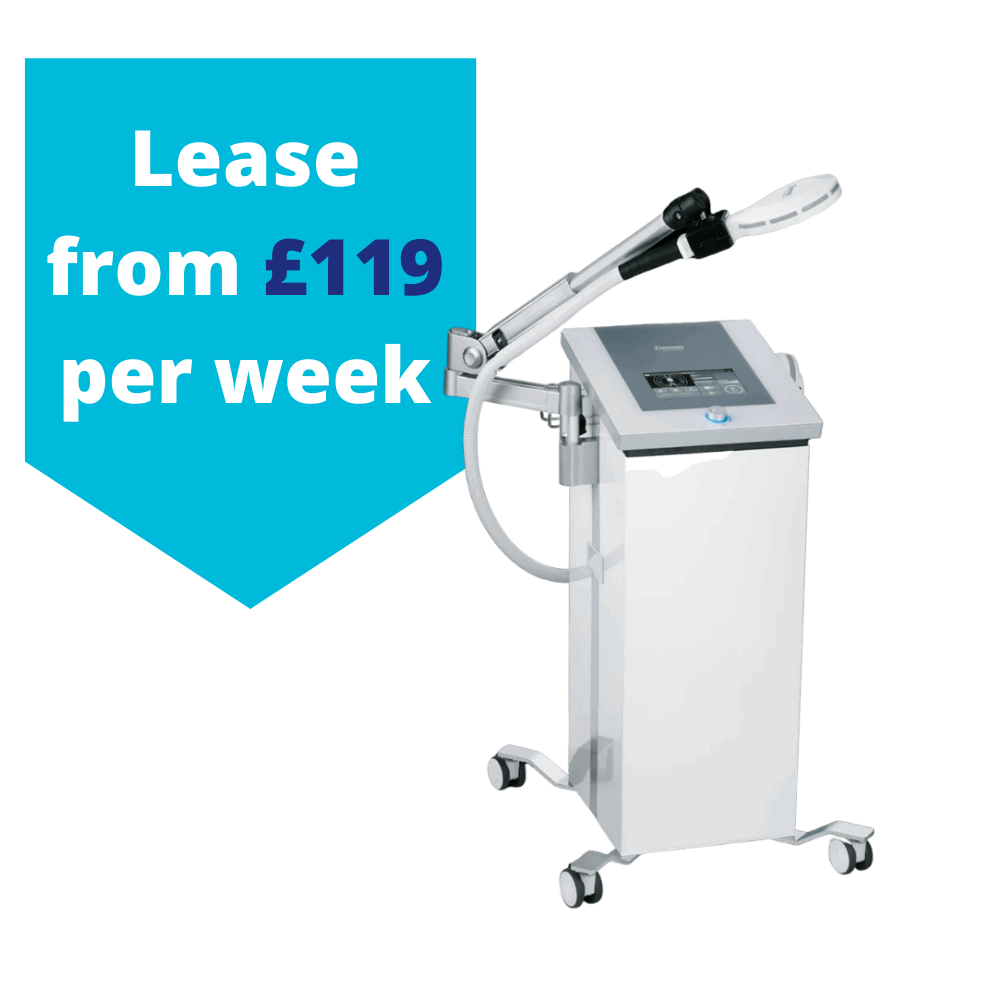 At NMLmedical we can offer leasing on your Zimmer Device, leasing your device offers a number of benefits including:
Budget Control - Leasing payments remain fixed for the duration of the contract so you know exactly what you're paying.
Correct equipment - why settle for inferior equipment? spreading the cost of a device over it's life makes sense and ensures you get what your business needs.
Tax efficient - Benefit from a lease which is 100% allowable against pre-tax profits.
Healing in a natural way – Quality through expertise
Now you can experience the power of High Energy Inductive Therapy.


Pain is one of the most increasing health issues in the world and studies suggest that around 20% of adults suffer from pain.


With their innovative High Energy Inductive Therapy Zimmer introduces a new standard in pain reducing therapies.


Along with effective pain treatment, High Energy Inductive Therapy is also widely used to enhance muscle tone, blood circulation and activate the regeneration process.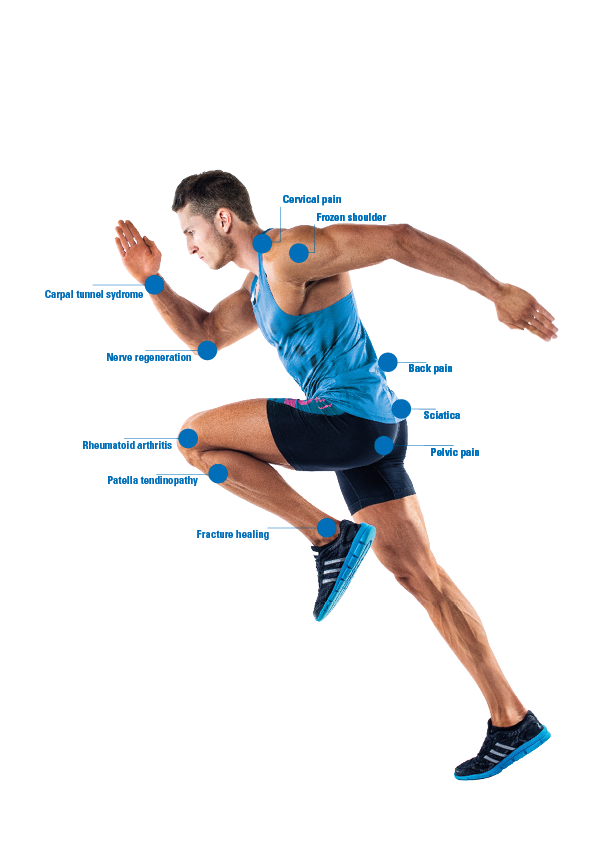 High Energy Inductive Therapy
High Energy Inductive Therapy
The human body is a good conducting medium and is also conductive to magnetic fields. Since ions in a cell have a charge, the cell membrane also needs a certain charge.


The membrane charge of normal, healthy cells is higher than that of diseased or aged cells, including bacteria and viruses. When the cell membrane charge is low, the cell has too little energy to perform its normal function, cells need energy, and electro-magnetic field stimulation is known to increase this energy and optimise the function of the cell.


Electromagnetic fields can pass through cells, tissues, organs and bones without any deformation or loss, activate the electrochemistry of tissues, and improve cell and cell membrane function.


The emFieldPro generates a magnetic field of 3 Tesla, which is about 600 times stronger than a normal magnet bar. This strong magnetic field stimulates nerve cells, muscles, and blood vessels.
Treatment with emFieldPro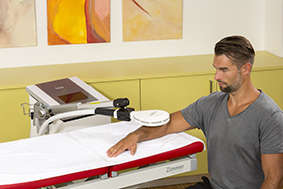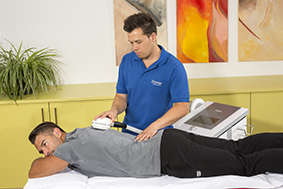 Dynamic treatment
Use the medium applicator for dynamic treatments and no direct skin contact is needed. If skin contact is desired, make sure the skin is dry and clean.
Static treatment
For static treatments use the large applicator, which is mounted on the applicator arm. Pain points and trigger points for static treatment are initially palpated.
Combined application – static and dynamic
Very often, pain is not evenly distributed in the treatment area. Trigger points and principal pain points are treated statically whilst other painful areas are treated dynamically.

With combined treatment, care should be taken to ensure that static therapy is initially applied to the pain and trigger points. Extensive treatment can then be continued with dynamic application.
Treatment energy and time
The maximum energy to be transmitted should be not higher than mentioned in the treatment recommendations.

Nevertheless make sure never to use higher energy than the patient can endure and the minimum course of treatment is two sessions per week.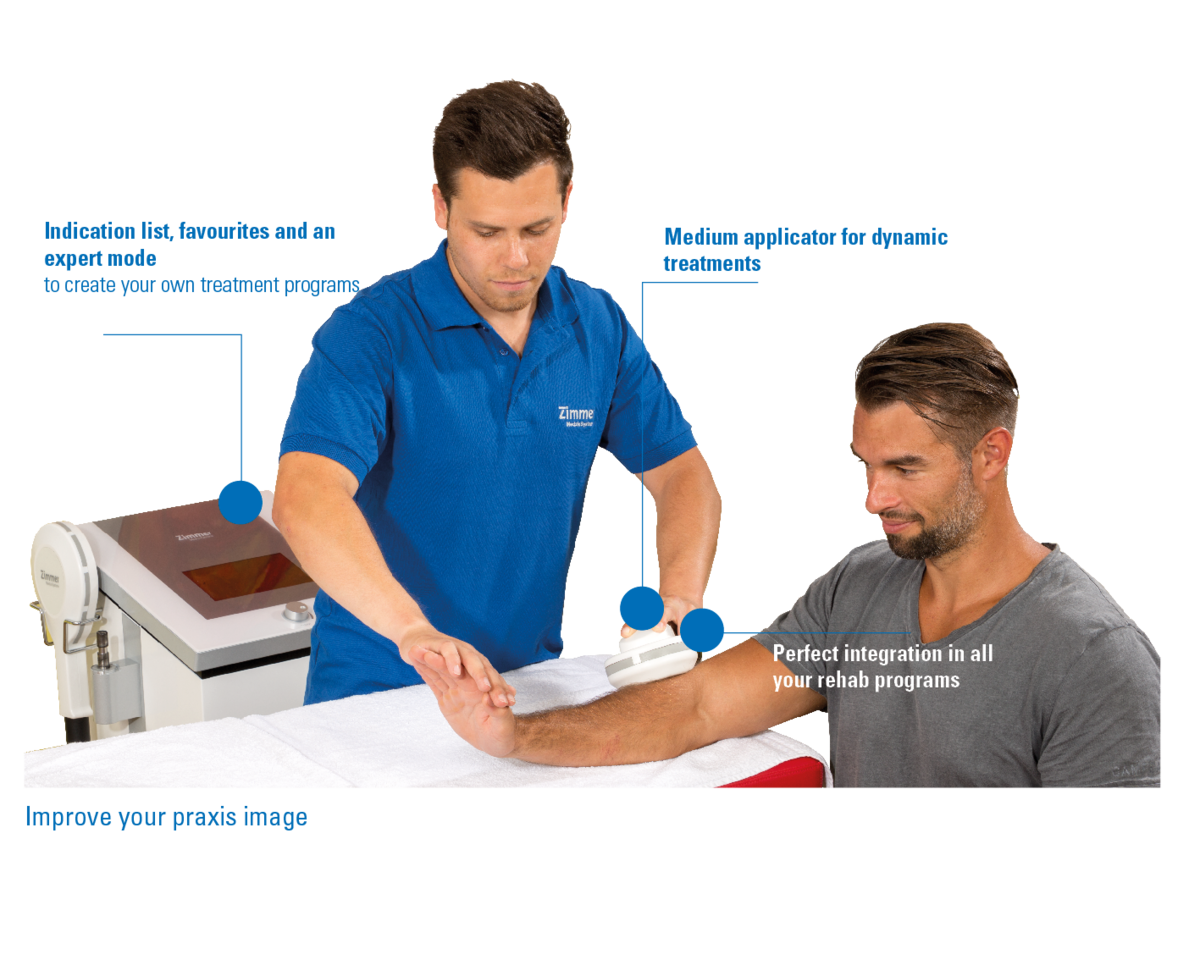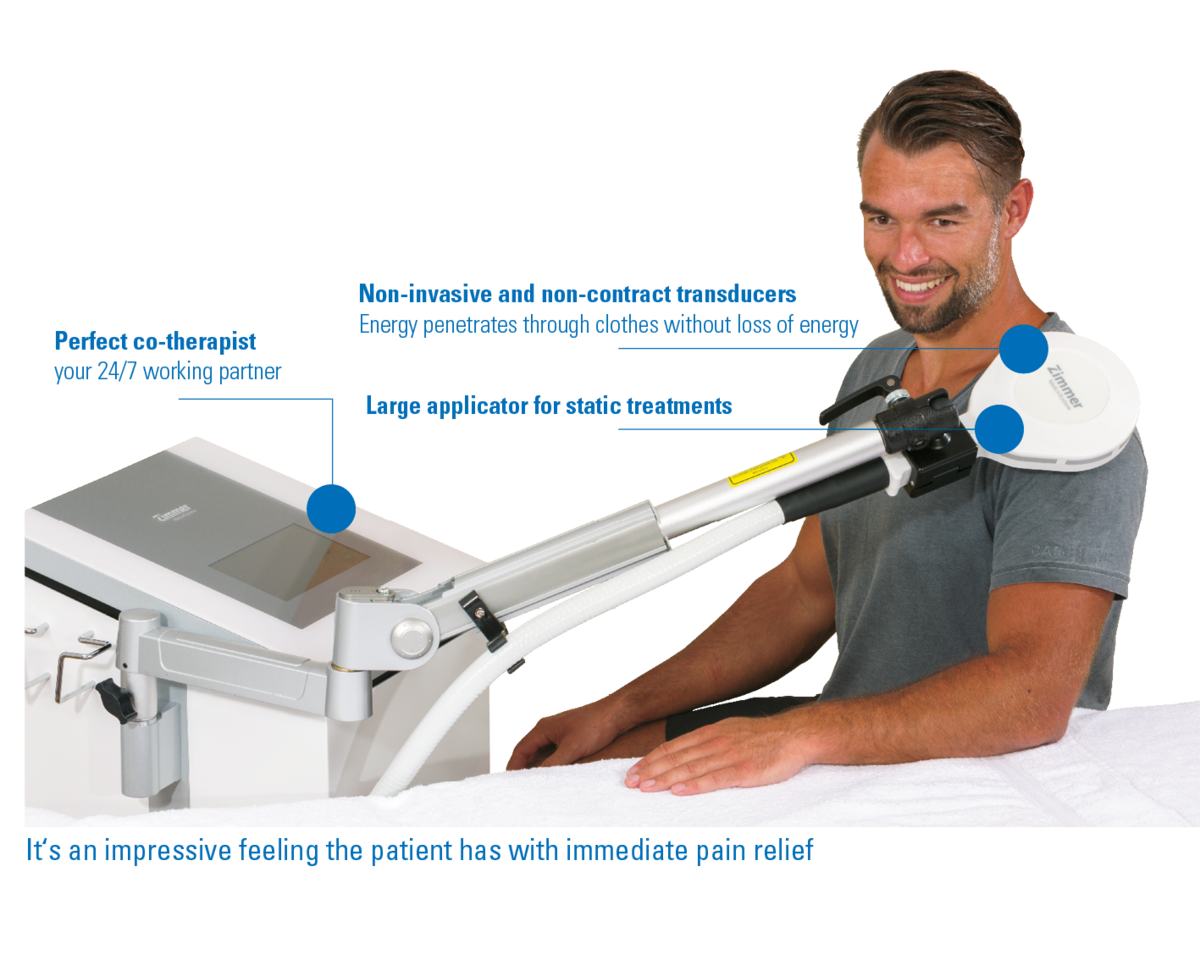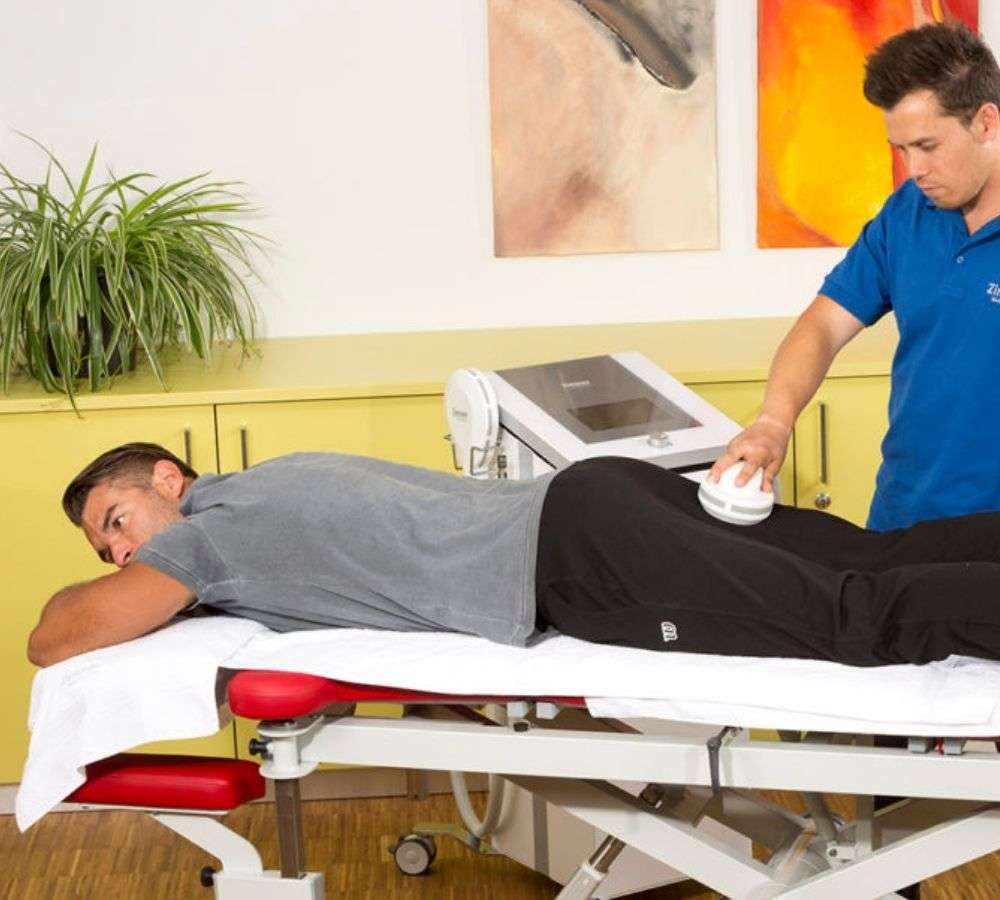 Are you new to high energy induction therapy or perhaps the emField pro is a higher intensity than you have used before? We can give you a demo of the emField Pro showing you through programs, intensity range and the various therapy modes available.
Book a free demo
with one of our professionals.
2 Year Warranty and UK Support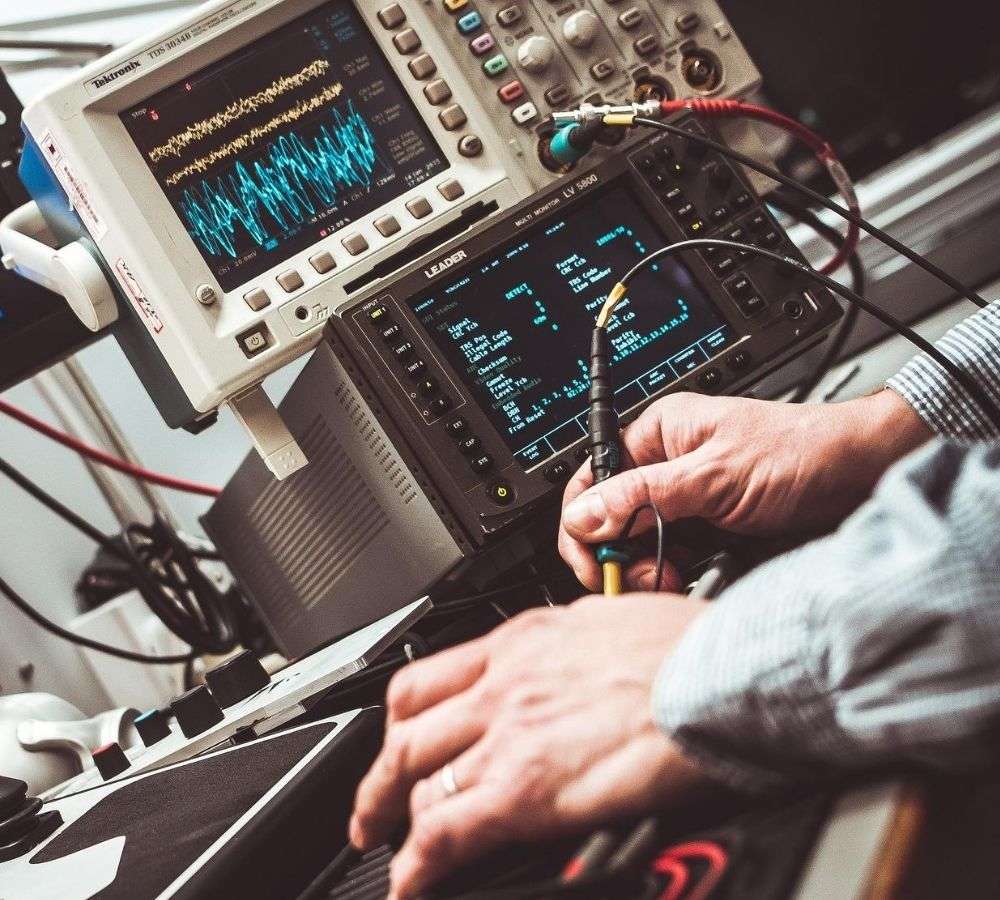 All of our Zimmer devices have a 2 year warranty included.

We also have a dedicated UK service centre and offer product training along with full technical support.
Magnetic power

3 Tesla (large applicator)
2,5 Tesla (medium applicator)

Channels

2

Frequency

1-100 Hz

Weight
Approx. 60 kg
Treatment Protocols

Programmes: 20
Favourites: 20
Expert mode: 20

Treatment time

1-60 minutes

Interface

8" LCD touch screen and central button

Dimensions

542 (L) × 501 (W) × 993 (H) mm