Description
With over 50,000 Cryotherapy units sold, Zimmer MedizineSysteme is one of the world leaders in Cryotherapy devices, the Cryo 7 is the very latest in Cryotherapy technology
At NML we offer a free 30 minute online demo at a convenient time for you. We will show you how to operate the device, unique features and answer any questions. We can give a demo 1-1 or to a group.
Payment & Security
Your payment information is processed securely. We do not store credit card details nor have access to your credit card information.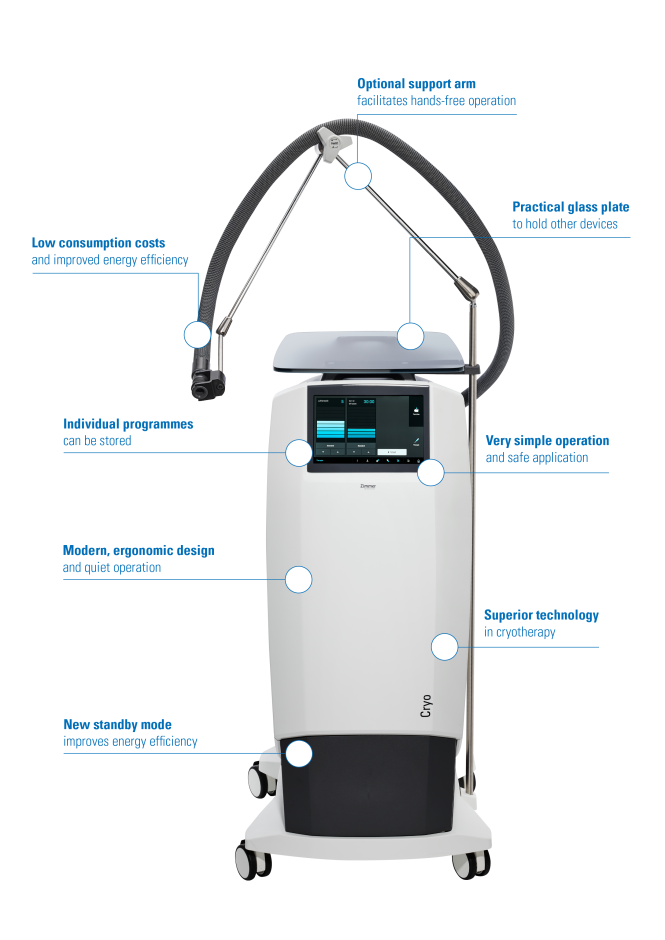 Ease of use
The Cryo 7 is operated using a brilliant, high-resolution, 10-inch touch display. Individual programmes can be stored. All of the important operating elements are clearly arranged and easy to reach, thanks to the higher, ergonomic design. This allows successful operation from the very start.
Energy Efficient
The operation of the new Cryo 7 does not result in any significant consumption costs. The amount of defrost water is monitored and the defrosting function ensures smooth operation. The air filter is readily accessible and can be easily replaced if soiled.



2 Year Warranty and UK Servicing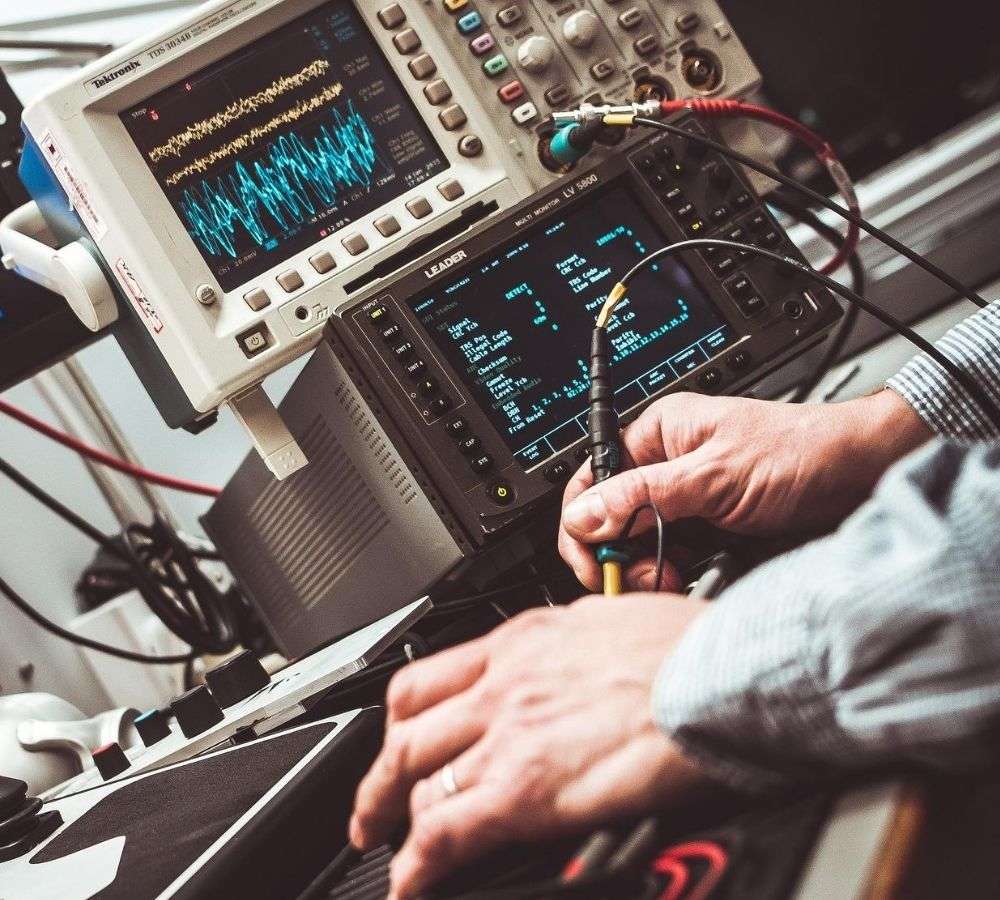 All of our Zimmer devices have a 2 year warranty included.

We also have a dedicated UK service centre and offer product training along with full technical support.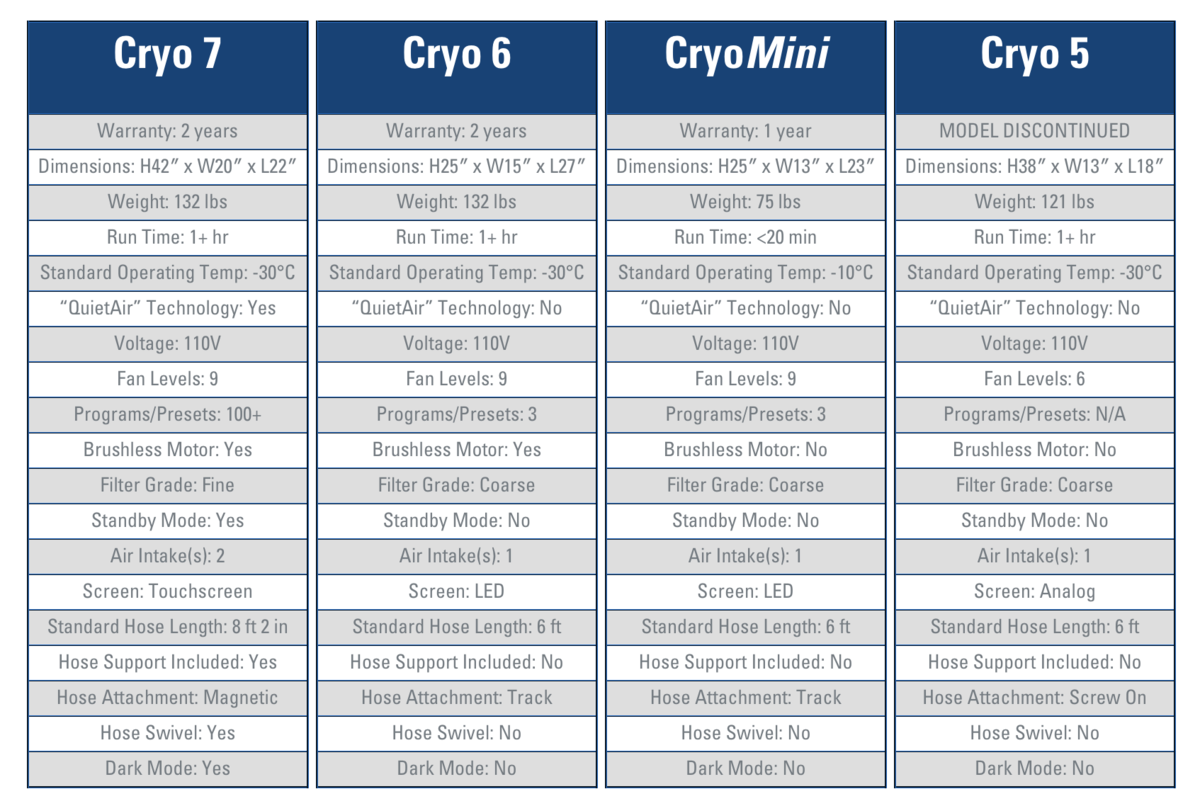 Power Supply

220-240 V / 50-60 Hz

Therapy air flow

1-9

Medical Device

Class IIa

Max. power consumption during therapy

1200 VA
Treatment tube length

250 cm

Housing dimensions (LxWxH)

56 cm x 50 cm x 106 cm


Weight

60 kg